Best Stretch Marks Creams During Pregnancy (2021)
If you're considering getting pregnant, are pregnant, or just had your baby, at one point or another you'll probably be noticing some major changes to your skin. As hormone levels adjust to pregnancy, the skin goes through all kinds of highs and lows. Some women experience horrible acne, dry skin, pigmentation, and of course, stretch marks.
Pregnancy stretch marks are one of those unwelcome visitors that kind of sneak up on you, make themselves at home, and don't move out until you do something about it. The truth is, that the sooner you learn how to prevent, treat, or permanently remove pregnancy stretch marks, the better off you'll be.
Pregnancy stretch marks are scars. Like any scar, they do eventually fade. However, many products can help make them less noticeable, and also remove them completely.
Many moms opt for at-home pregnancy stretch mark creams to avoid expensive and risky laser treatments and invasive therapies. Unfortunately, there's a wide sea of natural pregnancy stretch mark product options, tons of confusing labels, and a myriad of ingredients. How do you know which pregnancy stretch mark product will do the trick, be safe, affordable, and all-natural?
There are some key things to look for when shopping for an effective stretch mark cream. In this post, we've curated some of our favorite pregnancy stretch mark creams that you can use before, during, and after your pregnancy to ensure smooth, healthy, stretch-mark-free bellies, breasts, hips, and thighs!
How To Remove Stretch Marks After Pregnancy
During periods of hormonal change, such as pregnancy, the skin stretches rapidly. This rapid skin expansion causes collagen and elastin fibers, which are the building blocks of skin, to tear. This damage happens underneath the surface of the skin, in the deeper skin layer called the dermis. On the surface, a scar known as a stretch mark forms.
Since a stretch mark is created in the deeper skin layer, it is not possible to treat or remove it topically, unless the treatment addresses the ruptured fiber network. Effective stretch mark prevention and removal treatment require the rebuilding and strengthening of the collagen and elastin fiber network.
Can Stretch Mark Creams Prevent or Reduce Pregnancy Stretch Marks?
According to studies, no topical agent has been proven to prevent or reduce stretch marks. The American Congress of Obstetricians and Gynecologists, states that there are many creams, lotions, and oils that claim to prevent stretch marks. However, there are no actual clinical studies that prove that these treatments work.
None-the-less, pregnancy stretch mark creams can significantly help with skin hydration, and skin hydration is an essential aspect of stretch mark treatment. Proper hydration helps keep the skin soft, improves the appearance of stretch marks, and also reduces itchiness associated with stretch marks.
How Do Pregnancy Stretch Mark Creams Help Fade Pregnancy Stretch Marks?
Pregnancy stretch mark creams are great if you have new pregnancy stretch marks that appear red, pink, or purple. These colors indicate that there is inflammation and blood circulation present within the scarring. This means that it's still possible to stimulate collagen production as collagen is reliant on strong and healthy blood circulation.
When used properly, consistently, and in conjunction with other therapeutic methods, stretch mark creams offer consistent moisturizing. Stretch mark creams that contain anti-inflammatory ingredients like wheat germ oil can help decrease inflammation and quicken the stretch mark fading process, while deeply hydrating ingredients like hyaluronic acid and shea butter, can help the skin retain moisture, and almond oil can assist with skin elasticity.
When Should I Start Using A Stretch Mark Cream In Pregnancy?
A stretch mark treatment regimen requires daily self-care and should be a part of an everyday skincare routine pre, during, and post-pregnancy. This helps the skin look smooth, healthy, toned, and stretch-mark-free.
If you are planning a pregnancy, it is best to start moisturizing the skin right away as a preventative stretch mark treatment. Deep hydration helps with collagen production and skin elasticity.
Stretch marks typically appear between 13 to 21 weeks of the pregnancy, and they will affect 8 out of 10 pregnant women. This is the perfect time to begin applying deeply hydrating creams that can help fade stretch marks before they mature and become more difficult to remove.
Key Ingredients to Look for in a Topical Pregnancy Stretch Mark Cream
Almond Oil is an oil expressed from bitter almonds. It is rich in vitamin D, and E. Almond Oil helps to maintain skin elasticity and hydration
Cantella Asiatica is a small herbaceous plant native to the wetlands in Asia. It prevents the progression and the appearance of stretch marks and stimulates fibroblasts cell production. Fibroblasts help to synthesize collagen.
Chamomile is a European plant from the daisy family. When placed directly on the skin, it reduces skin itchiness and irritation that may be associated with stretch marks.
Cocoa butter is a fatty substance obtained from cocoa beans. It's great for reducing hyperpigmentation and has moisturizing effects.
Coconut oil is a fatty oil obtained from a coconut. Coconut oil has anti-inflammatory properties and it increases the skin capacitance
Collagen and elastin hydrolysates promote cell adhesion.
Crow Berry is a fruit which contains mostly water. It has strong antioxidant properties.
Darutoside is a botanical ingredient that improves skin elasticity and a more regular alignment of the collagen matrix.
Hyaluronic Acid helps with hydration and anti-inflammatory effects.
Licorice extract is from the licorice plant and it helps to reduce pigmentation.
Olive oil is rich in vitamin E and softens the skin. However, no positive effects have been demonstrated on stretch marks in clinical trials.
Shea butter is a fatty substance obtained from the nut of a shea tree. Shea butter helps to reduce actively proliferating keloid fibroblasts, or scars.
Vitamin E comes from a group of lipid-soluble compounds that work as an antioxidant and skin barrier stabilizer.
Wheat germ oil is an extract from the germ of the wheat kernel. It has anti-inflammatory properties.
Key Ingredients to Avoid in a Topical Pregnancy Stretch Mark Cream
Retinoids are used to help surface-level skin cells exfoliate faster and boost collagen production to rejuvenate the skin. Many stretch mark removal products contain retinoids. However, birth defects have been linked to high doses of retinoid use. It is advised not to use them during pregnancy.
Hydroquinone is used to whiten the skin and reduce skin pigmentation. The body can absorb a significant amount of hydroquinone compared to other ingredients. However, it is suspected that there may be a link between hydroquinone and severe congenital defects.
Phthalates are endocrine-disrupting chemicals. In studies, many negative side effects have been linked to phthalates, such as serious reproductive and hormone dysfunction.
DMAE is used to increase skin firmness. However, some studies indicate negative side effects on embryo development. Try to avoid this chemical in any stretch mark prevention or removal creams.
How Can I Remove My Pregnancy Stretch Marks Completely?
Stretch mark creams are a wonderful addition to a proven and safe stretch mark removal regimen. When stretch mark creams are combined with a treatment that helps to repair damaged elastin and collagen fibers in the dermis, it's possible to see significant improvements in the appearance of pregnancy stretch marks and remove them completely.
One of the best treatments to use in conjunction with a pregnancy stretch mark cream is a product specially formulated for pregnancy stretch marks called the Enhanced Silicone Fusion™ Stretch Mark System.
Silicone Fusion™ technology uses 100% medical-grade silicone to lock in hydration and pull moisture from deep within the skin's layers to regulate collagen production, smooth uneven skin tone, and encourage healing.
This is one of the best ways to ensure the repair and renewal of the damaged collagen and elastin fiber network that is causing the appearance of the stretch mark. Enhanced Silicone Fusion™ patches can be used pre, during, and post-pregnancy to prevent, treat and remove stretch marks.
The versatile heart-shaped patch can be used on all body stretch marks to reduce the appearance of stretch marks in as little as 1 hour. As collagen production is stabilized and regulated, smoother-looking skin results from the increase in skin moisture levels.
What Are The Best Stretch Marks Creams To Use During Pregnancy?
Here's our list of pregnancy-safe and deeply moisturizing stretch mark creams for 2021! For best results use in conjunction with a collagen and elastin repairing treatment like the Enhanced Silicone Fusion™ Stretch Mark System.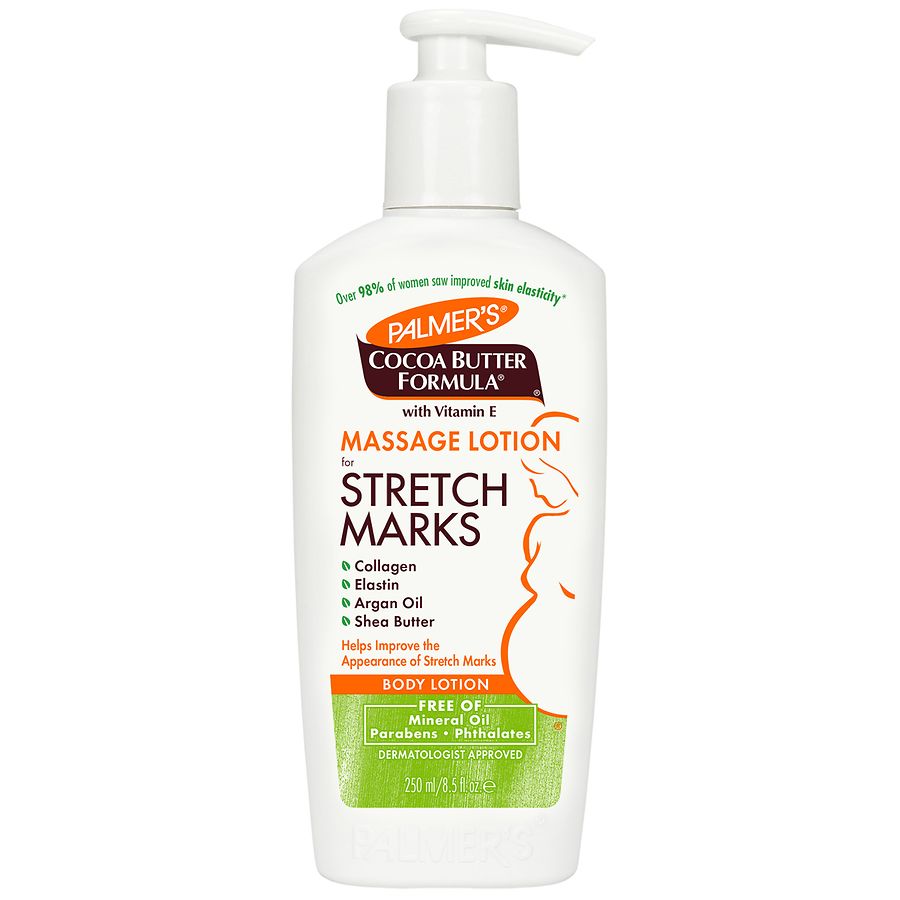 This is an intensive stretch mark treatment that may help reduce the appearance of stretch marks without dangerous mineral oils, parabens, phthalates, fragrances, allergens, or dyes. Pure cocoa butter and shea butter, as well as natural oils, collagen, and elastin, help keep the skin moisturized and supple for 48 hours, allowing the skin to stretch more easily.
This specially blended butter helps soothe the skin throughout the entire nine-month pregnancy, keeping the belly soft, smooth, and comfortable. It's formulated without parabens, petroleum, or SLS. This is a great nourishing moisturizer that helps improve the elasticity of the skin and protect it against environmental toxins.
This omega-rich stretch mark protection cream is formulated to nourish and soothe, as well as increase skin elasticity and moisture to help protect against stretch marks. It's 100% natural fragrance-free, vegan, cruelty-free, and dermatologist-tested. Active ingredients include coconut oil, sweet almond oil, shea butter, Vitamin E, as well as an omega-rich skin complex that helps keep the skin, elastic, supple, and strong.
This oil is formulated to condition the belly with deep hydration. It includes an expert blend of pure plant extracts and aims to maintain smooth healthy skin. This product leaves the skin softer, deeply hydrated, soothes itching, and helps create stronger and firmer skin. It's also allergy tested, paraben-free, and doesn't contain any artificial dyes or fragrances. The main ingredients are sweet almond oil, cocoa butter, and vitamin E.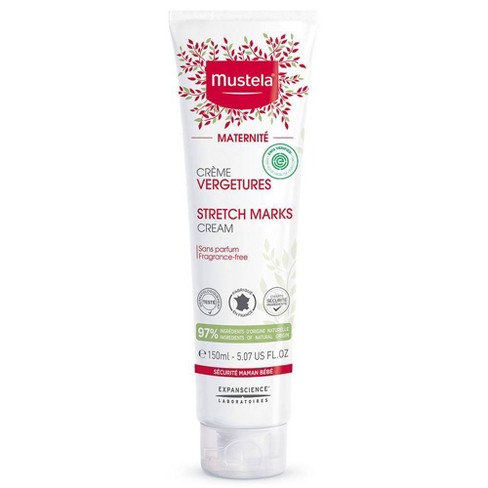 This cream is specifically formulated to hydrate, nourish, and moisturize the skin, ensuring that skin is smooth and tight. This product is also gentle and effective and includes naturally derived ingredients. In clinical trials, skin hydration was increased after four hours, and the cream reinforced skin elasticity and helped limit the appearance of stretch marks.
This stretch mark cream formula locks in moisture to help prevent stretch marks. It can be used during pregnancy starting in the second trimester. The product uses a nourishing cream formula that includes a proprietary botanical extract called Cepalin, hyaluronic acid, and the Centella Asiatica plant extract. In a survey, 76% of women who used this stretch mark therapy for 12 weeks saw an improvement in their stretch marks. This product is also clinically shown to increase the moisture content of the skin, helping the skin to be more elastic, and makes it less apt to tear.
This product helps moisturize itchy, growing pregnant bellies, breasts, and hips. It's infused with apricot oil to provide lasting moisture, while pure beeswax and skin-nourishing shea butter deliver deep hydration and soothe itchiness. It's a great product for prenatal massage, which helps stimulate blood circulation.
This stretch mark cream includes ingredients like hyaluronic acid, aloe vera, sweet almond oil, and glycerin to help soothe dry skin and support collagen production. The lightweight-formula leaves skin silky and not shiny or sticky, and helps to smooth, tone, and hydrate dry and damaged skin.
Can We Join You For Your Pregnancy Skincare Journey?
The truth is, most pregnancy stretch marks are genetic, and most women will get them at some point in their pregnancy. However, when stretch marks are treated properly, consistently, and early enough in their development, it is possible to limit their severity, fade them quickly, and also safely remove them.
Dermaclara is dedicated to ensuring safe, effective, and quick pregnancy stretch mark removal with non-invasive, chemical-free methods that address the core cause of stretch marks - collagen damage! Our Enhanced Silicone Fusion™ patches are clinically proven to naturally stimulate collagen production and heal the skin from within. Check out our suite of complementary, pregnancy-safe skincare products for your pregnancy journey!