New and Improved Enhanced Silicone Fusion Stretch Mark Patches - We Listened!
Your feedback is making us better!
We listened to your suggestions! With over 50,000 units sold, we had a massive cross-section of skin types, regional climates, and satisfied and not so satisfied customers' comments to review.
After analyzing all of the data, a few things became clear to our research and development team. We missed the mark on our universal sizing, the patches' stickiness for those living in humid areas, and the level of customer support we needed for such a popular product.
Your valuable comments have helped us to bring the Dermaclara Silicone Fusion™ Patches to the next level.
We're relaunching our flagship product because, just like everyone else, we always want to be improving.
Here is how we've revamped the Enhanced Silicone Fusion™ Patches to speed up and increase results.
What's Your Skin Type?

Skin types are pretty tricky to nail down. Specific parts of the body can have dry, oily, and combination skin areas, sometimes at the same time! This is especially true for women who are going through the hormonal rollercoaster that is pregnancy.
After hearing customer feedback, we realized we had to get back to the drawing board on skin type variation formulations. So we got out our lab coats and beakers and got to work.
We knew that the patches needed to be stickier for some regions of the body and different skin types, but we also had to account for comfort and re-usability.
With this in mind, we reformulated our patches to increase adhesion and viscosity levels by 15%. That's just a fancy way of saying that we made them stickier, more flexible, and thicker. The increased viscosity means that these puppies aren't going anywhere, even if you're moving about your day. The new enhancements in mobility and flexibility keep the patches in place even when you have your most active treatment days!
Our labs increased the viscosity from an already high 22-23 to 25-29. We promise these numbers are awe-inspiring to all of the viscosity and adhesion nerds out there!
We also formulated the patches to be dynamic and adaptable to hormonal pregnancy changes. This makes the patches more able to treat during every trimester and for post-pregnancy treatments!
Get the New and Improved Patches Now!
Does The Increased Viscosity Change The Feel Of The Patches?
The increase in viscosity doesn't affect the way the patches feel. They still feel similar to your skin, but with advanced adhesion to allow you more flexibility and movement while wearing them.
The increased mobility and viscosity help the patches adapt to your entire pregnancy. With each trimester comes bodily changes that we've taken into account. The increased thickness of the patches makes them ideal for each stage of pregnancy.
While the patches are thicker, we reduced the rigidity to make them more able to accommodate all of the subtle contours of different areas of the body. The enhanced contouring helps to keep the patches in place especially if you're treating while you sleep.
The Enhanced Silicone Fusion™ patches still use the same medical-grade silicone that doctors use in hospitals to treat severe burns and other skin issues. The silicone's ability to mimic skin and act as an additional layer to hold in moisture helps promote rapid skin repair and regeneration.
Using the highest grade medical silicone available and optimizing our formula for all skin types and locations, we could tackle a few other issues.
We increased breathability so your skin won't feel like you've strapped heating pads all over yourself. You'll find that they're more able to adapt to cold or heat as well.
The updated adhesive formula is residue-free and doesn't leave any redness, or sticky Band-Aid feel that some other patches leave behind on your skin.
Size Matters
No matter what you've heard, size does matter when it comes to silicone pregnancy patches for stretch mark reduction.
No two bodies are the same, and when we asked for feedback about patches' sizing, we got it!

You told us that you wanted more coverage, and we heard you loud and clear. We've redesigned our best-selling patches to give you more bang for your buck by creating a larger area than our earlier products.
We get it; stretch marks don't have boundaries. Those tiger stripes can cross over to areas that you'd never imagined a stretch mark could travel. To help address the wanderlust that stretch marks seem to enjoy, we increased the skin surface area of patches by 60%.
These larger patches can be used on the thighs and sides of the stomach and the belly. These areas experience rapid growth at different pregnancy stages, so addressing that stretch marks aren't one size fits all was key in our sizing redesign.
A bonus to expanding the area of treatment is that treatment times can be significantly reduced. So you see results faster than with our previous patch system.
The increase in size combined with the additional viscosity provides a better microclimate between the skin and the patch. This extra protection helps boost healing times and minimize the appearance of stretch marks more rapidly.
Hormones - Everyone's Favorite Chemical Messengers
Is there anything that we can't blame on hormones? The correct answer is always no. Blame it all on hormones!
Bloat, mood swings, a high schooler's skin adventures, hormones cause some changes to occur within the body.
We found that at specific points in hormonal cycles, skin becomes less able to adhere to the patches. Once again, we went back to the drawing board and reformulated our patches to accommodate for hormonal shifts throughout the patch's lifecycle.
So it doesn't matter whether your skin is in a drier or more hydrated part of your hormonal cycle; the patches will remain secure.
More Durable Than Those Other Patches
Our packaging needed some more oomph.
You asked for more durable packaging to prevent tears when removing and storing patches. We thought that seemed like an excellent idea too, so we went with it!
The redesigned packaging prevents tearing and stretching when patches are removed from the backing card. You'll be sure to get to the full 15 - 30 uses out of each patch without having to wrestle them into and out of the packaging each time.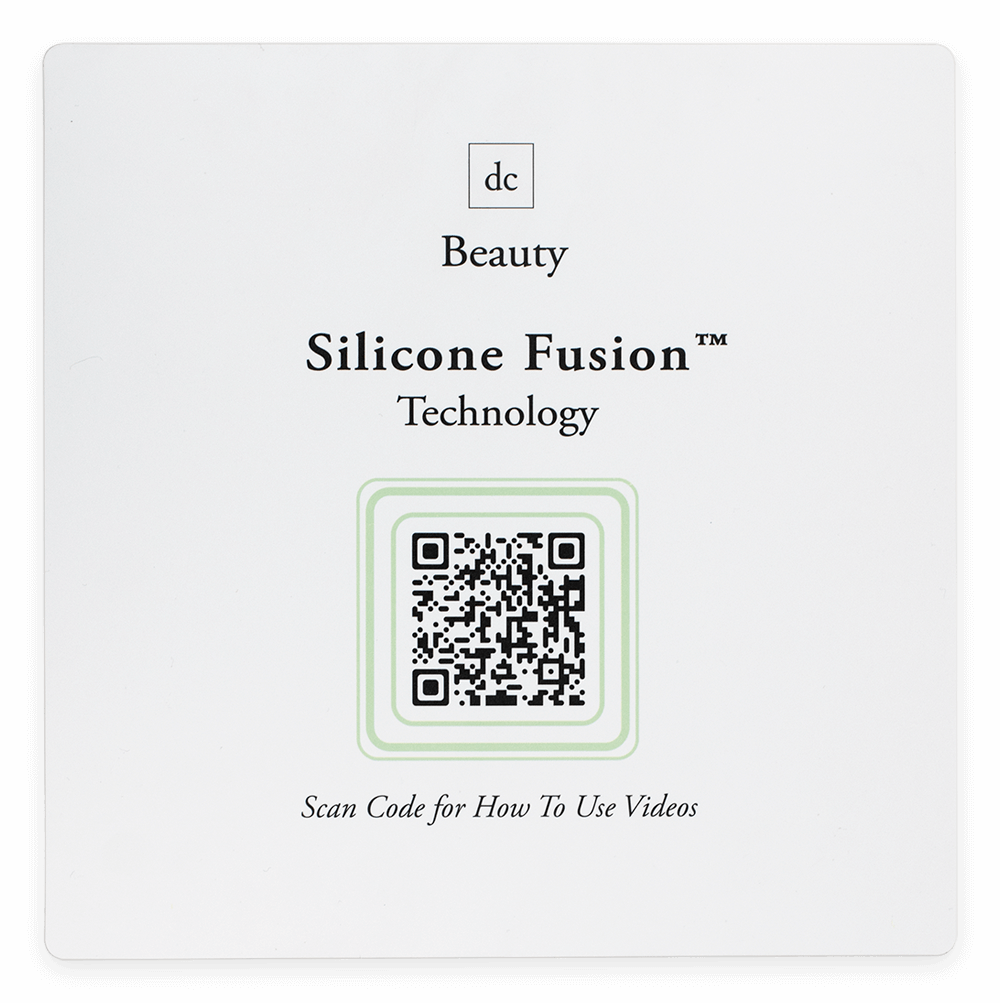 Our new and improved backing card is sprayed with a proprietary texturing formula that aids in re-activating the adhesive properties of the patches. The texture formula helps to keep the structural integrity of the patch, prevents tears, and improves stickiness.
The new packaging is also easier to store and super convenient for when you're traveling.
We also upgraded our cleaning solution to help keep your patches squeaky clean in between uses. Other brands just suggest soap and water which will ultimately dry out your patches and make them less effective over time.
Our enhanced formula for our Proprietary Patch Prep (PPP) was designed to reactivate the adhesive properties of patches while they're being stored. Not only does our PPP cleaner boost adhesion, it also removes dead skin, sweat, and oils from patches after use as well.
The Patch Prep couldn't be easier to use. It's a quick spray, massaging of the cleaning solution onto the sticky side of your patch, a simple rinse off, air dry, and replacing on the backing card! The one-two punch of the Patch Prep and the redesigned backing card enhanced the structural integrity of each patch by 50% in all of our independent studies.
Because of you and your helpful feedback, we have thoughtfully recrafted our designs to increase the effectiveness of our patches by a jaw-dropping, gobsmacking, hootin' and hollerin' 40%! We're no mathematicians, but that's a lot and we're kinda humble bragging about all of it.
Medical Grade Silicone For Increased Durability
Our products all use medical-grade silicone because of its superior quality and the advanced healing capabilities that it provides. We use the same silicone hospitals use when treating burns and other skin injuries. An added perk to using this higher grade silicone is that it is more durable than standard silicone and doesn't leave behind a sticky residue on skin. -
The reason hospitals use silicone to treat skin traumas is because it acts as a protective second skin that allows for a microclimate to build underneath the patch. This microclimate supports rapid healing and shields the damaged skin from drying out and protects it from germs.
This is the same kind of microclimate that is produced by our Enhanced Silicone Fusion Patches. This intensive hydration locks in moisture and pulls additional moisture from the interior layers of the skin. This smoothes fine lines and wrinkles and reduces the appearance of stretch marks.
The brands that aren't using top quality silicone aren't going to produce the kind of speedy results that medical-grade silicone can provide and they're not going to hold up as well over time.
Haaaaalp!!!!! Why We Got Customer Support Upgrades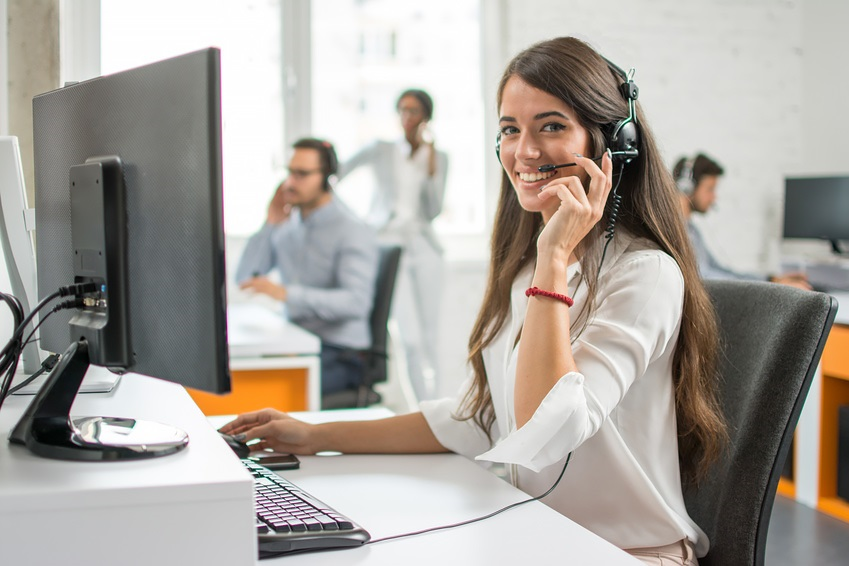 There's nothing more annoying than waiting on hold when you have a quick question.
Vocal critics of waiting on hold let us know that this is a major brand faux pas.
Thank you for your feedback, we also hate automated messages telling us that we are important. So with the insights gleaned from your, err, loving comments, we made some adjustments.
We've added operators to our customer support team so wait times are reduced and you can get back to living your life faster. Not only have we made more operators available, but we've also empowered our customer support team with a richer training program.
Because we recognized that there is no such thing as one size fits all when it comes to skin types and other factors like climate, each of our customer support reps is a trained skin care consultant. The advanced knowledge that each of our reps has can help you answer any question that you may have about our products and other skin related topics. We firmly believe that there are no bad questions, we are happy to help you find the right skin care program for you, give us a call and let us help you rekindle your relationship with your skin.
Our trainers and coaches have identified key areas that we could improve upon in customer support and we're implementing those changes to serve you better. We are here and ready to provide you with the halp or help that you need if you have any questions or concerns about how to use your new enhanced patches.
We're Still Listening
Thank you!
Your feedback gave us such valuable insights into how we can help improve our products and customer support. While we're growing and perfecting our product line to provide the fastest and most noticeable results of any other pregnancy stretch mark and wrinkle reduction patch on the market, we're open to constructive criticism!
Your suggestions helped us to implement better design, enhanced structural integrity, and all of these other pat on the back-worthy improvements:
60% Increase In Sizing

15% Increase In Viscosity + Flexibility (stickiness)

50% Increase In Reusability

40% Increase In Overall Effectiveness
We designed our patches for everyone and anyone who is looking to reduce the appearance of stretch marks, fine lines, and wrinkles. With every comment and helpful tidbit of information that you send our way, we're able to use that nugget of knowledge to make a better product for you.
Our pledge to you is that we'll always be here to listen to your feedback and we'll keep striving to improve our products to give you the results you deserve. We will continue our commitment to responsibly sourcing our ingredients and maintain high standards from all of our partners around the world.

Our patented, pregnancy safe, hypoallergenic, dermatologist approved, squishy, and fun-to-use patches are how we're trying to make the world a happier place. If minimizing the appearance of stretch marks, fine lines, and wrinkles will make you happier, we want to help!