Stretch Marks: Causes & How to Get Rid of Them For Good!
If you are a woman who feels frustrated and hopeless because of your stretch marks, listen up!
We've gathered the research and the facts to help you get rid of stretch marks for good! The days of not feeling sexy, beautiful, or comfortable in your skin are about to be gone. Here's what you'll learn in this article to help you get rid of stretch marks for good!
The six main types of stretch marks & what your type is.
What the perfect treatment for your stretch marks is according to the type.
The top reviewed products to help get rid of stretch marks for good.
How to get rid of your stretch marks at-home
Read on and learn what causes stretch marks and how to get rid of them for good!
So, what causes stretch marks?
In short, stretch marks occur when the proteins that connect skin tissue can't keep up with the demand for skin production. Proteins like collagen and elastin decrease as the skin stretches rapidly; this can occur during weight gain or loss, puberty, or pregnancy. Additionally, as we age, skin becomes dehydrated. Long-term stress and other medical conditions also interfere with the skin's ability to regulate collagen and remain elastic. The result is a variety of coarse, dry, and irregular lines. These lines are also considered scars and often appear on the belly, hips, buttocks, arms, shoulders, and breasts. Stretch marks appear in various colors, and these colors help you identify what kind of stretch marks you have.
The 6 Main Types of Stretch Marks
It's essential to understand the different types of stretch marks and what causes them. There are two main stretch mark classifications: formation and appearance. The first step in getting rid of stretch marks is determining which type of stretch mark you have. Let's take a look at the six different types:
Thin Skin Stretch Marks: Thin skin, often due to aging or medical conditions, creates stretch marks called Striae Atrophicans.
Red Stretch Marks: When skin expands, Striae Rubrae stretch marks appear and are red.
White Stretch Marks: Stretch marks that are white and transparent in color, and vary in size are called Striae Albae.
Pregnancy Stretch Marks: Pregnancy stretch marks are called Striae Gravidarum. They result from the quick expansiveness and stretching of the skin.
Black Stretch Marks: People with darker skin complexions have dark or black stretch marks, called Striae Nigrae.
Dark Blue Stretch Marks: Another classification of stretch marks is the dark blue or purplish color. These stretch marks are called Striae Caerulea.
How to Find the Perfect Stretch Mark Treatment for Your Stretch Mark Type
Regardless of whether your stretch marks are caused by pregnancy, aging, weight gain, puberty, genetics, surgery, or a medical condition - the solution is simple:
The skin must be rehydrated, and collagen production must be normalized! Most often, consumers are unsure which stretch mark products are safe, effective, and trust-worthy.
Some of the most common complaints around stretch mark solutions include:
"It takes way too long to work."
"It causes major side effects like itchiness and rashes."
"Doesn't work for the red stretch mark color."
"The product is clumpy, messy, or dry."
This guide will help you find the most cost-effective solution to treat and get rid of stretch marks for good.
The Top Products in 2021 to Help You Get Rid of Stretch Marks for Good
Our goal with this guide is to help you avoid nightmares and disappointments! Our top picks will let you leverage the best products and technology in a safe, cost-effective, and efficient manner.
Top Serum: Claraline Peptide Fusion Serum
The Claraline peptide intensifying serum is a unique and effective serum. It reduces the appearance of stretch marks, wrinkles, improves hyperpigmentation, and stimulates collagen. It also soothes and softens the skin and improves elasticity. The essential fatty acids in this serum protect the skin from drying and improving its barrier function. The peptides and antioxidants improve the skin's appearance. This product is a must if you need to dramatically improve the skin and maintain a smooth and supple appearance. The serum quickly sinks into the skin's barrier without leaving a messy or sticky afterglow. The best part? After clinical testing, 90% of Claraline users saw a reduction in skin scars!
Our Rating
Cost: ⭐️⭐️⭐️⭐️⭐️
Effectiveness: ⭐️⭐️⭐️⭐️⭐️
Ease of Use: ⭐️⭐️⭐️
Top Cream: Palmers Cocoa Butter Lotion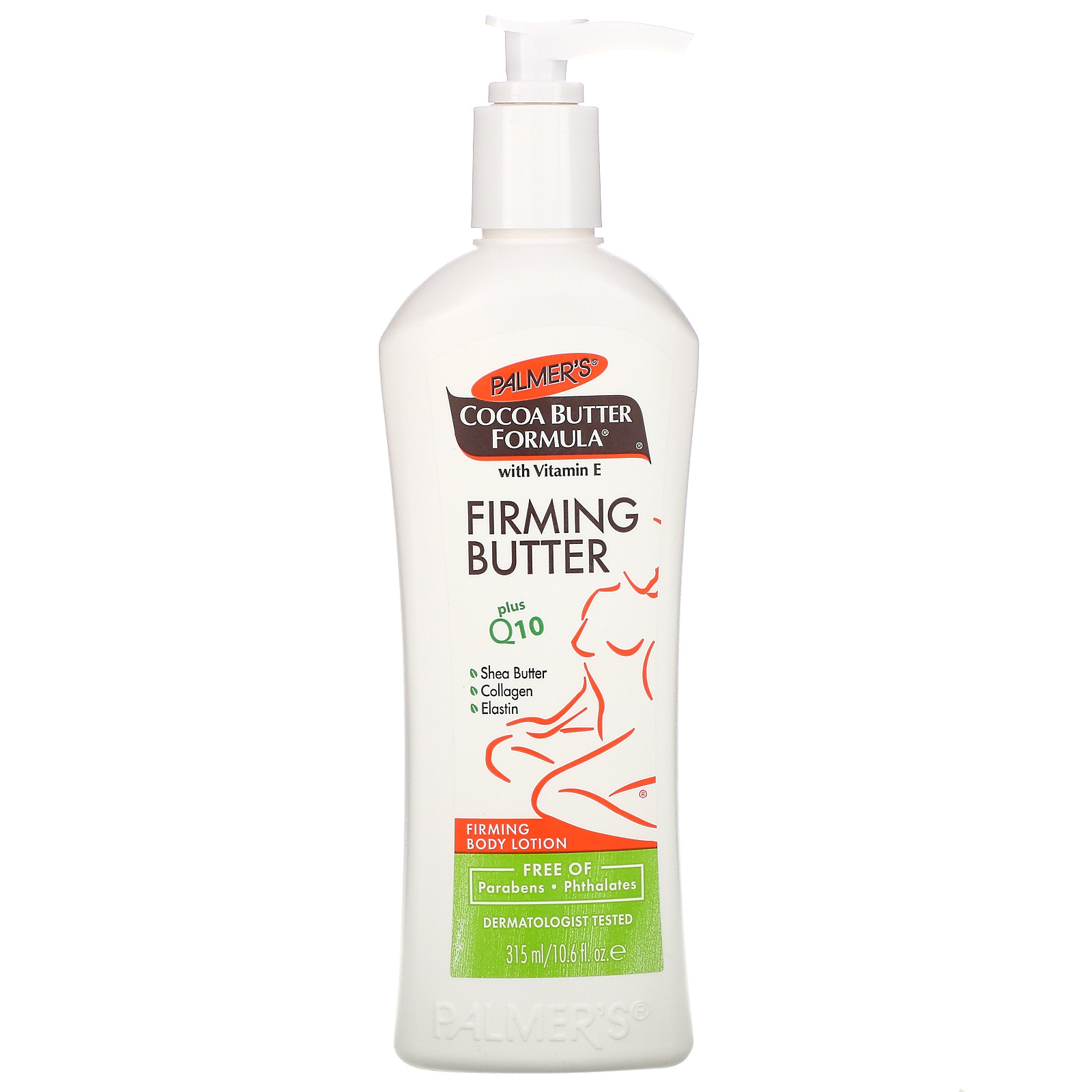 This lotion is a great cost-effective alternative to expensive, high-quality serums without sacrificing quality! The main ingredients in this formula are cocoa butter, shea butter, natural oils, collagen, elastin, and lutein. It will keep the skin supple for 48 hours, which enables elasticity. Overall, Palmers is a great cost-effective moisturizer to keep skin hydrated. An absolute must for getting rid of stretch marks.
Our Rating
Cost: ⭐️⭐️⭐️⭐️⭐️
Effectiveness: ⭐️⭐️⭐️
Ease of Use: ⭐️⭐️⭐️⭐️⭐️
Top Medical Treatment: Micro-needling: Collagen Induction Therapy
One of the more popular trends that address stretch marks is micro-needling for those who don't have an aversion to needles. Also known as collagen induction therapy, micro-needling is an automated, multi-needle technology. Patients can expect needles to puncture areas of the skin to create pathways that cause collagen stimulation. While it's a general medical procedure to treat thinning skin and stretch marks, it's not for the faint of heart. It's also a bit more expensive, ranging from $200-$700 a session, and the number of sessions can vary.
Our Rating
Cost: ⭐️
Effectiveness: ⭐️⭐️⭐️
Ease of Use: ⭐️
Top Oil: Bio-Oil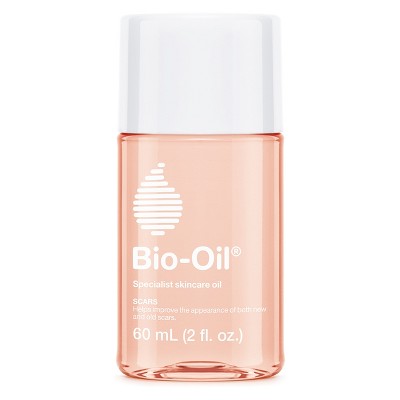 Bio-oil is also a top contender for stretch mark removal. Bio-oil is a non-greasy oil made of plant extracts from calendula, lavender, rosemary, chamomile, vitamin A, and E. Bio-oil's skin healing ingredients nourish the skin. The result is faded lines and boosted skin elasticity.
Our Rating
Cost: ⭐️⭐️⭐️⭐️⭐️
Effectiveness: ⭐️⭐️⭐️
Ease of Use: ⭐️⭐️⭐️⭐️⭐️
Top Silicone Patches: Enhanced Silicone Fusion™ Stretch Mark System
Doctors have used Medical-grade silicone patches to remove scars for years. The Enhanced Silicone Fusion™ Stretch Mark System is a breakthrough in stretch mark removal. It uses the same technology as plastic surgeons use to soften, flatten, and fade your scars from the comfort of your own home. It is 100% natural, requiring no injections, harmful chemicals, or expensive treatments. In clinical trials, 90% of users saw a decrease in the pigmentation of scars. The patches create a closed, breathable microclimate on the skin. This microclimate pulls moisture to the skin's surface. It increases collagen production, allowing the skin to heal itself, repairs stretch marks, and significantly increases moisture, revealing smooth and beautiful skin!
Our Rating
Cost: ⭐️⭐️⭐️⭐️⭐️
Effectiveness: ⭐️⭐️⭐️⭐️
Ease of Use: ⭐️⭐️⭐️⭐️⭐️
The #1 2021 Stretch Mark Removal Winner is the Enhanced Silicone Fusion™ Stretch Mark System.
Here's what's included in the Enhanced Silicone Fusion™ Stretch Mark System
2 Enhanced Silicone Patches™
Tear Proof ™ -

Patches don't tear when removed, with no sticky residue left on the body
Pregnancy Safe™ -

No chemicals, bio-inert, and made of 100% medical grade silicone.
Flex Fit Technology™ -

Hugs the curves and contours of your body, so placement is a breeze.
StayAwhile™ -

Allows patch to move and stay in place while asleep without slipping or pulling the skin.
1 Patch Prep™ Proprietary Formula:
Engineered and designed to re-activate adhesive properties in-between treatments.

Removes dead skin, oils, and in-between sweat treatments for perfect storage.

Increased reusability by 50%.

Extends Uses

Combats all environment and skin type (oily, dry, or combo).

Guaranteed to get: 15 - 30 uses.
BUY NOW & GET OVER 20% OFF FOR A LIMITED TIME
$49.99 + FREE SHIPPING !
$84.99 VALUE
How to Get Rid Of Your Stretch Marks With These At-Home Solutions
Last but not least, regardless of which product you choose as your go-to solution, it's imperative to incorporate lifestyle changes that support healthy, beautiful, healed skin. In addition to following best practices and establishing a consistent, daily skincare routine, don't forget about these top at-home tips!
Self Care Routine - One of the top ways to ensure effective long-term results from any stretch mark treatment is to commit to a self-care routine. No matter if you're a stay-at-home mom or working mom in today's age, self-care means time! Without making the time to pamper yourself and give back to yourself, it's nearly impossible to make results happen.
Double up on hydration - Drop some electrolytes into your water, drink more water, and consider buying a humidifier if you live in a dry region. It's essential to understand the principles of "inside-out." The truth is, when you feel great within, you'll look great on the outside too. People are often stressed and cranky (which increases hormones that cause stretch marks) because they're merely thirsty and don't know it!
Take your nutrients - One of the easiest ways to help heal your skin is merely adding skin-friendly foods into the diet. Foods rich in vitamins A, C, D, amino acids, and zinc can have a significant impact on your skin. Here's a list of some foods to consider integrating into your grocery list: Nuts, seafood, whole grains, beans, sweet potatoes, lean meats, almonds, leafy greens, citrus, and dairy like grass-fed and raw cheeses, yogurt, or kefir.
Maintain a Best-Practices Skincare Routine - Here's an advanced, step-by-step at-home stretch mark skincare routine. The best part? It's clinically proven to significantly improve, reduce, and prevent stretch marks in just one week!.
Let's get started!
Step 1. Cleanse
Due to build up on skin such as dirt, oil, and dead skin cells, skin does not always look clean, radiant, or have a youthful glow. Cleansing reveals radiant skin beneath all the chaos and also preps the skin for treatment.
Discover Claraprep Collagen Boosting Cleanser
Step 2. Exfoliate
Depending on how often you deep clean your skin and how much build-up you deal with, exfoliation is key. Exfoliation not only helps to remove excess dead skin cells but also stimulates blood circulation and collagen. Gently remove makeup, environmental pollutants, dirt, and dead skin cells to reveal the smooth, glowing, and youthful skin beneath. This sleek handheld device unclogs pores and revives the skin with a gentle massaging action.
Discover the Pore Clearing Clarapulse
Step 3. Apply Treatment
Apply a proven, tested; dermatologist approved and pregnancy-safe, all-natural silicone pad directly onto your stretch marks. Dermaclara's silicone body patch is versatile and heart-shaped. It can be used on all body stretch marks to reduce the appearance of stretch marks from pregnancy or puberty in as little as 1 hour.
Discover Enhanced Silicone Fusion™ Pregnancy Patches
Step 4. Moisturize
Feed your skin extra moisture and enhance the flexibility of the skin layer. This helps to stimulate collagen production and deeply condition the skin.
Discover Clarasome Collagen Boosting Moisturizer
Ready to Get Rid of Your Stretch Marks for Good? Take The Next Step!
So, folks, there you have it! We've not only mined the marketplace for the best available stretch mark solutions but, hopefully, given you the inspiration you need to take the first step in feeling great! The truth is that tackling and getting rid of stretch marks can be a loving, self-care process that encourages you to give back to yourself and your body.
Dermaclara believes that you are beautiful inside and out, and we're here to help your natural beauty shine! We sit on the cutting edge of modern stretch mark treatment technology and innovation. It is our #1 goal to help you look and feel beautiful.
Now, for a limited time, we're offering the Enhanced Silicone Fusion™ Stretch Mark System for over 20% OFF. Plus, you'll save an extra 10% if you subscribe today. Click here to get rid of your stretch marks once and for all.