Say Goodbye To Stretch Marks For Good!
Say Goodbye To Stretch Marks For Good!
Get The NEW Improved Kit Proven to
Banish Scars + Protect Skin

We mamas LOVE our baby bumps, but the concern of unwanted stretch marks being left behind is usually on our mind. WE listened to that concern and improved our pregnancy patches making them the #1 CLINICALLY PROVEN, FASTEST and SAFEST product available to prevent and reduce stretch marks. Now that sweet bundle of joy in your arms is the ONLY thing you should be focused on postpartum.

Stretch Mark Creams Don't Work!
They Waste Time And Money.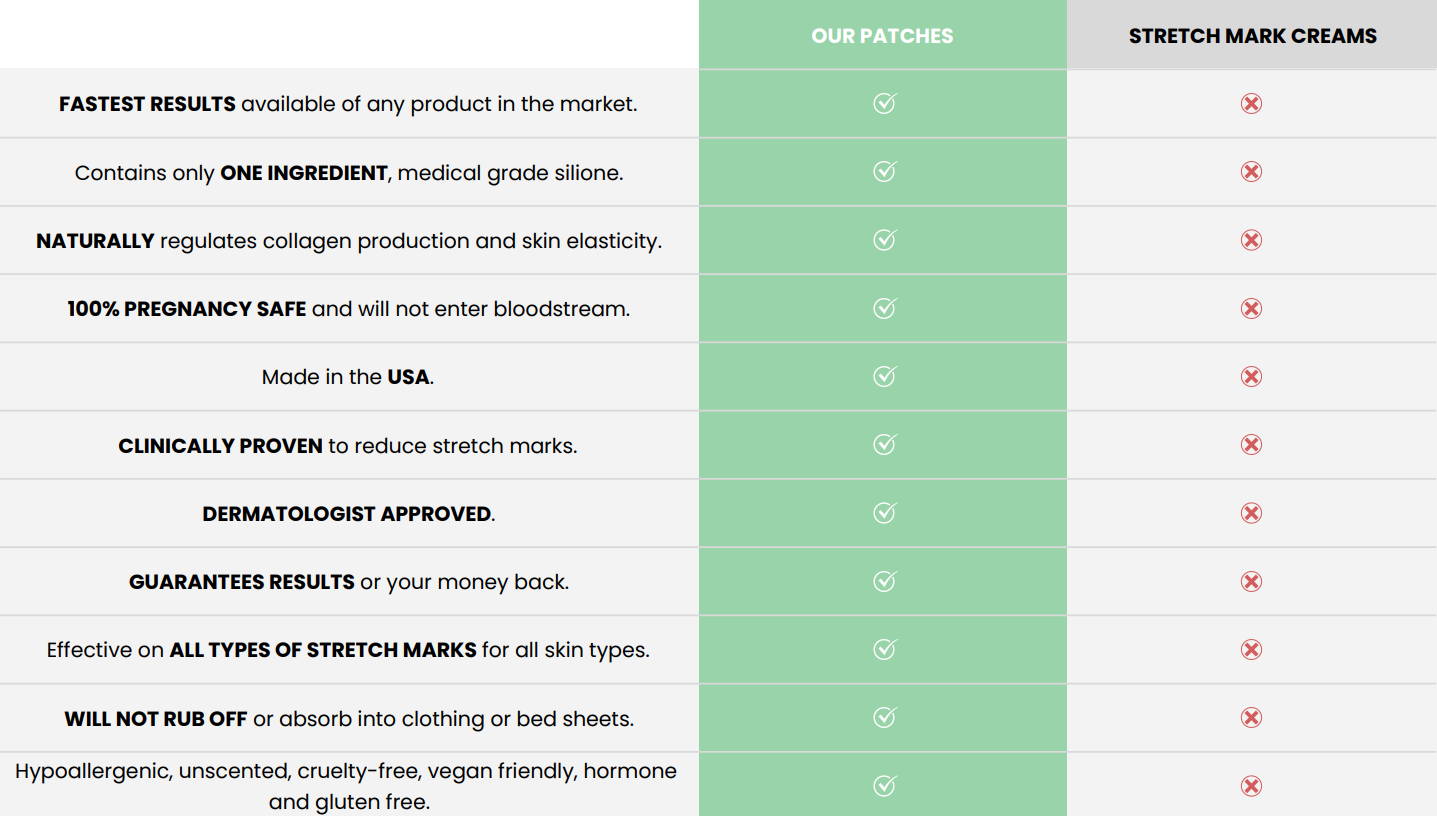 Stretch Marks and scars can impact any woman's confidence who has them. They can send us on an expensive journey seeking treatments that usually include creams and oils that fall short of their promises. Leaving a huge dent in our bank accounts.
Some creams even contain chemicals not safe for pregnancy.
We don't want to deal with painful injections, laser treatments, or dangerous chemicals... especially during or after our beautiful pregnancy. We just want fast and safe results. Dermaclara is the answer.
---
The New And Improved Dermaclara Enhanced
Silicone Fusion Stretch Mark Kit is available now!
Enhanced Silicone Fusion™ - We've increased surface area by 60% for beautiful baby bumps, bellies, sides, and thighs, too. Plus, our patches work on all skin types, are residue-free, and safe for fabrics and clothing. They are the biggest patches on the market!


Increased Adhesion by 15% - Each patch is more flexible, will stay in place, and won't lose shape. Plus, we've made these patches thicker for better care and reduced rigidity for better contour on curves and all skin types, including dry, oily, or combination skin.


Patch Prep™ & Enhanced Backing Card increases reusability by 50%. Each patch can be used up to 30 times with gentle cleansing using our one-of-a-kind cleanser, which removes dead skin cells & oils while reactivating adhesive properties for safe easy, and clean storage.


Pregnancy Safe Patches - New and improved Dermaclara patches increase overall effectiveness by 40%. Reduce the appearance of stretch marks safely during and after pregnancy.

Why Women Trust Their Dermaclara Results!

100% Risk-Free
RESULTS GUARANTEED

Purchase with confidence thanks to our risk-free results guarantee.

Silicone Fusion™ Science UPGRADED

Dermaclara patches use the same technology plastic surgeons use to soften, flatten, and fade stretch marks and scars.

Clinically Proven +
FDA REGISTERED

Enhanced Silicone Fusion™ Stretch Mark Patches are proven to fade and reduce stretch marks after only one use.
---
The Science Behind Dermaclara Improved
Enhanced Silicone Fusion™ Stretch Mark Patches
Medical grade silicone patches regulate skin's hydration and collagen production.
Breathable patches allow for a smoother, flatter skin surface without excessive sweating or discomfort. And they adapt to hot or cold environments.

Silicone protects the skin from bacterial infections during healing.

Dermaclara uses medical-grade silicone technology surgeons have used for over 30 years to reduce the color and texture of stretch marks and scars.
Enhanced Silicone Fusion™
Stretch Mark Kit
For a Limited Time, enjoy two FREE
Dermaclara GIFTS with purchase!





2 Enhanced Silicone Patches™

Tear Proof™
- Does not tear during removal, making removal a breeze
- Zero residue on skin or clothing
Pregnancy Safe™
- Chemical-free
- 100% medical-grade silicone
- Bio inert for zero skin reactions
Flex-Fit Technology™
- Contours to each body shape, making placement simple and easy
StayAwhile™
- Dependable consistency in cohesiveness and stickiness
- Chemical-free adhesive
- Patches stay in place, even during exercise and sleep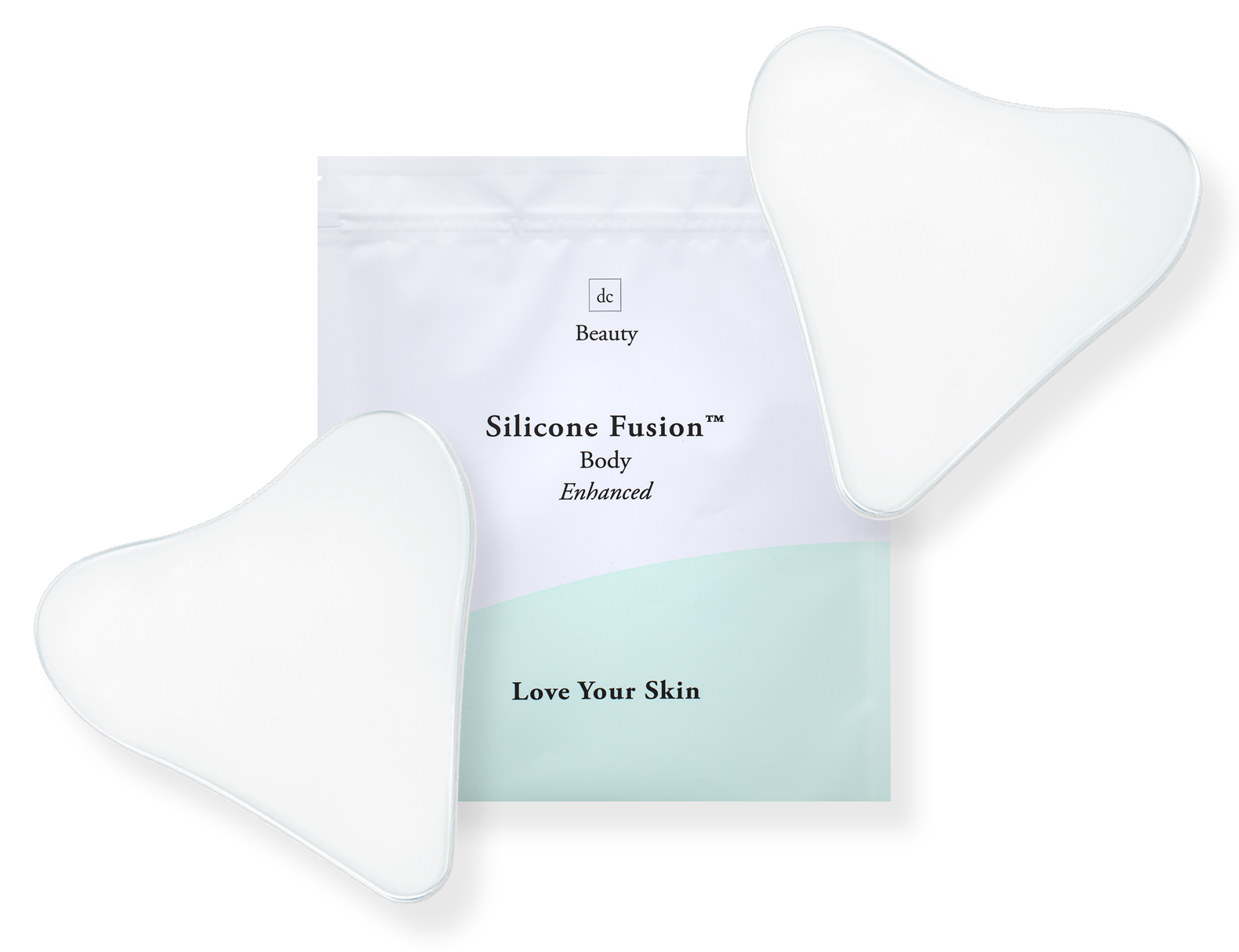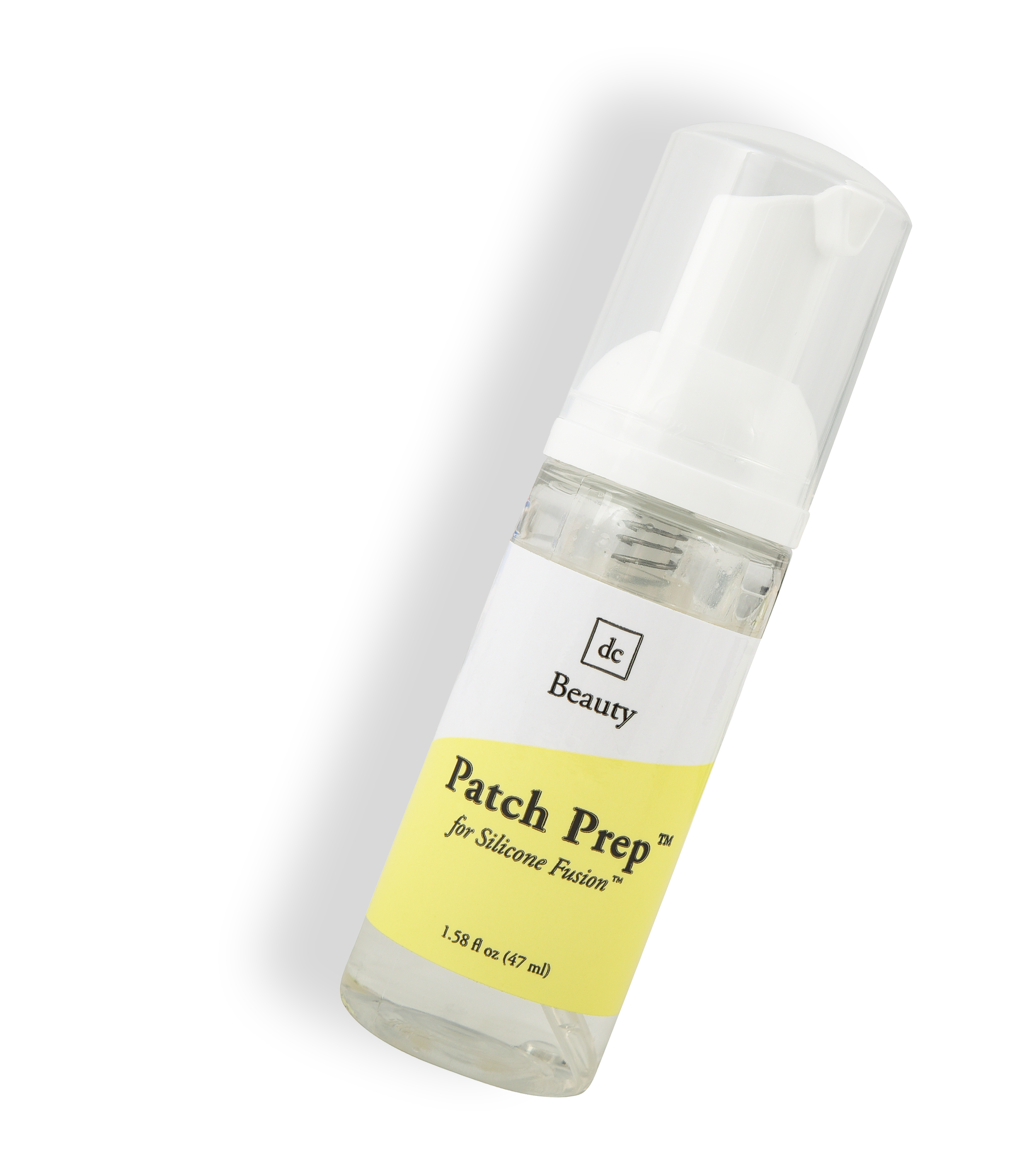 Proprietary Formula:
Engineered and designed to re-activate adhesive properties in-between treatments.
Removes dead skin, oils, and sweat in-between treatments for perfect storage.
Increased reusability by 50%.
---
New Enhanced Silicone Fusion™ Stretch Mark Kit
Free Gifts With Purchase! Order Now!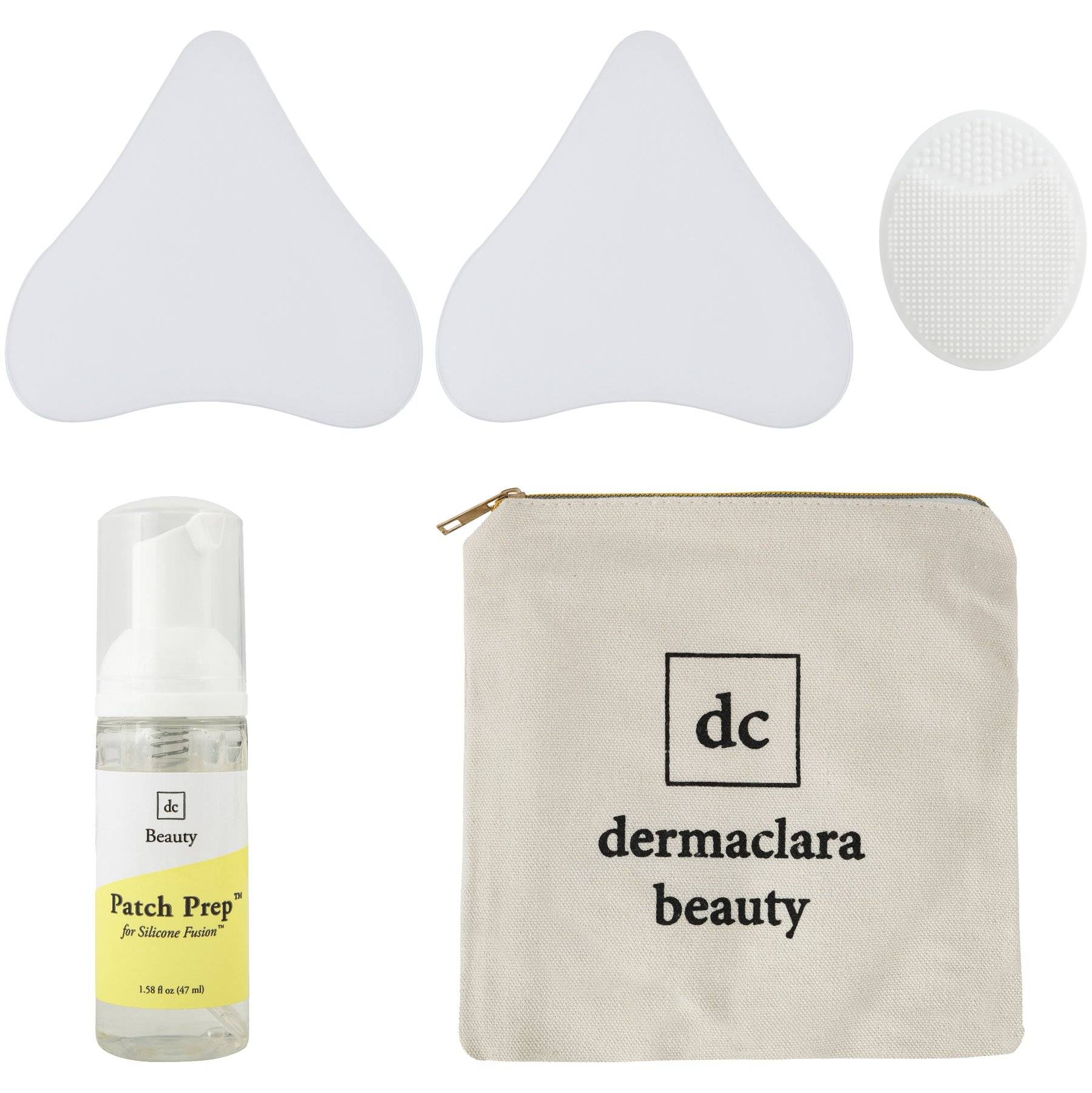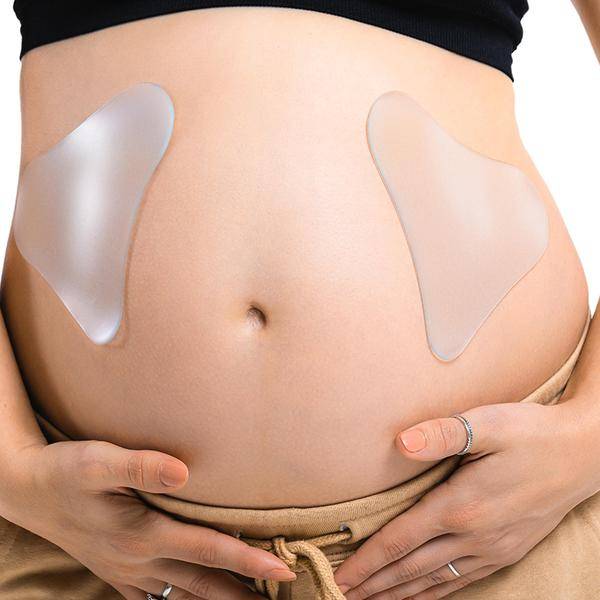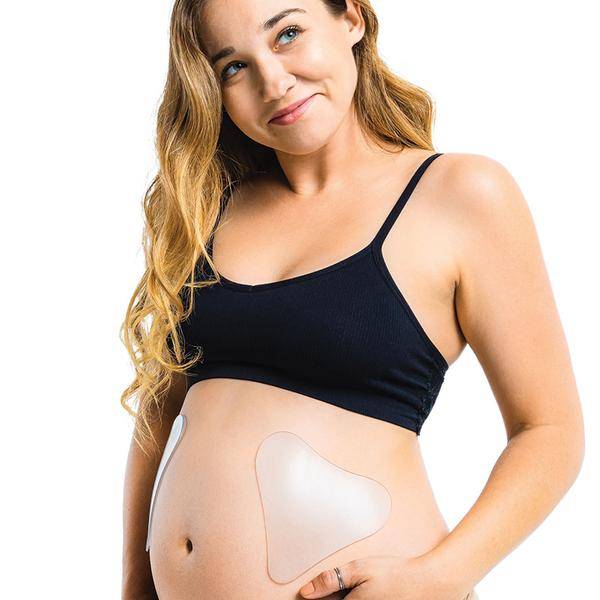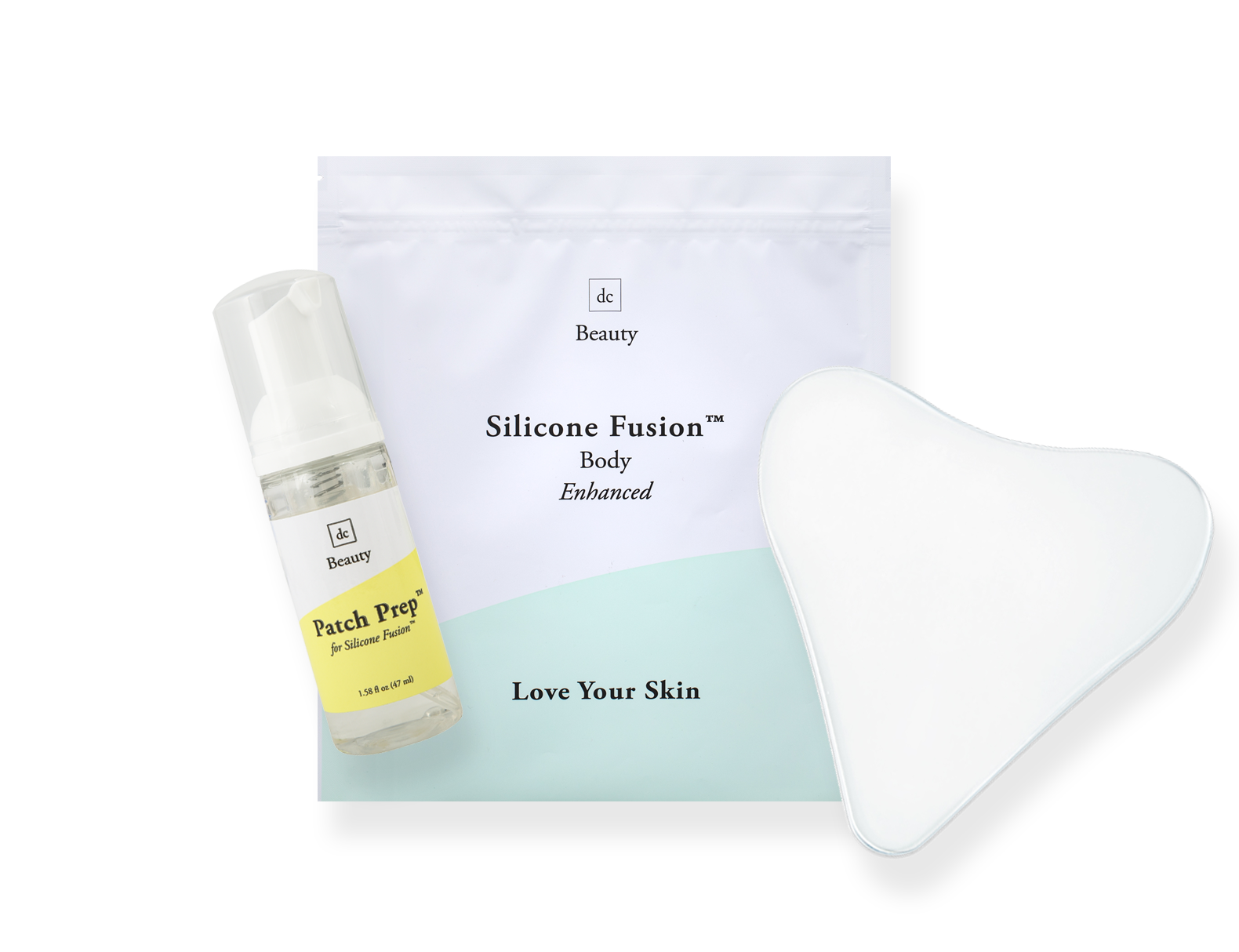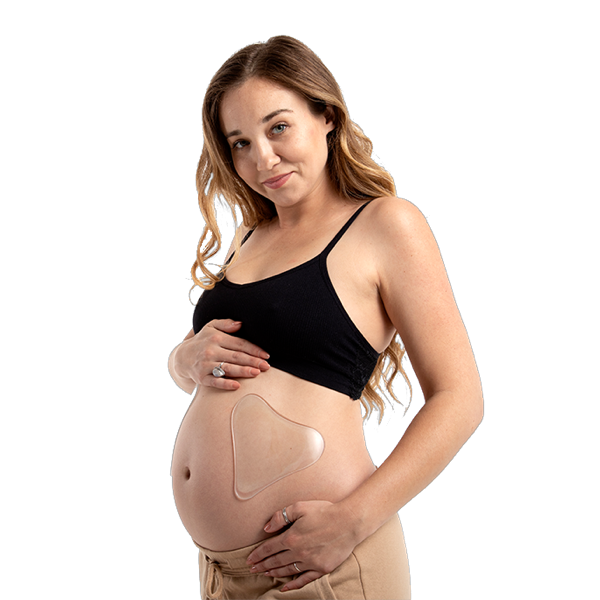 Includes:
2 Enhanced Silicone Fusion™ Patches

Proprietary Patch Prep™ Formula
Limited time offer - Free Gift:
Waterproof Travel Bag (Value $10)

Pore-Clearing Silicone Exfoliator (Value $7)
Easy To Use In 4 Simple Steps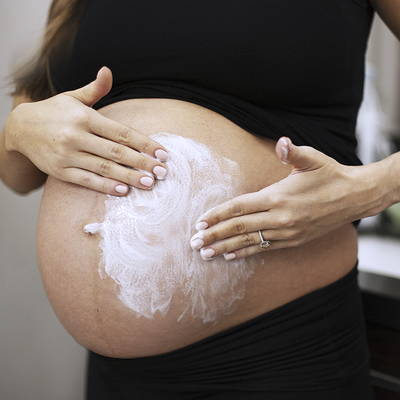 Clean the skin with a gentle cleanser. Dermaclara recommends Claraprep™ for the best results.
Adhere Dermaclara Enhanced Silicone Fusion™ Patches adhesive-side down and leave on the treatment area for 1-8 hours.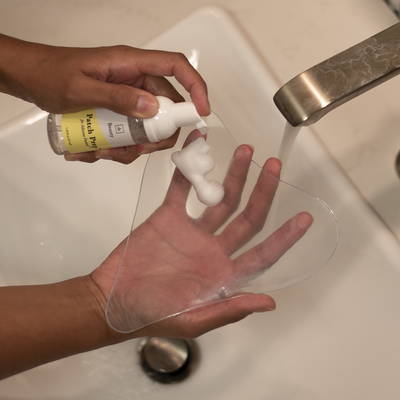 Once treatment is complete, rinse used patches with warm water and Patch Prep™ to remove dirt, oil, and skin cells and to rejuvenate adhesive before air drying and storing for next use.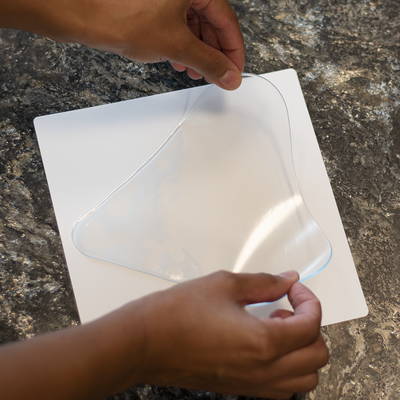 Once patches have air dried, place each patch adhesive side down on the provided textured backing card and store for next use in a resealable bag or pouch.

Creams don't work... Dermaclara Enhanced Silicone Fusion™ Stretch Mark System does!

FDA Registered

Dermatologist Recommended

Patent Approved

Clinically Approved

30-day, no-risk money-back guarantee

Dermaclara Supports
Every Mother Counts to help prevent global maternal deaths by ensuring quality, respectful, and equitable maternity care.
Dermaclara Enhanced Silicone Fusion™
Stretch Mark System Testimonials
---

My friends and family keep asking me if I've had work done because the improvements have been so dramatic! I'm thrilled with the results so far and can't wait to see the long-term benefts if this is just from one week!

My stomach and hips were awful after twins! I wasn't sure what to do, until a friend gifted me with silicone fusion patch! I've been using them for a couple weeks and I'm really impressed with the results so far!

Absolutely worth every last dime I spent! I tried not to get my hopes up and the SFT working any miracles but wow, I was a little shocked at how good the results were.

One of my friends told me about this product and I was skeptical at first so I went for the cheaper package the basic SFT. I was really satisfied so then I got the advance after a month. Didn't really use the product as directed the first time around but the second time I did and I could see the difference that made as well. My only advice is use as directed.

This is hands down THE best product on the market right now for stretch marks. The best thing about the silicone treatment is that it's easy to use. I'd say to anyone try it yourself, the proof is in the pudding

This was my back-up after I had some type of allergic reaction to an injection for stretchmarks. It was just a few weeks before my wedding and I needed to get rid of the stretch marks around my breast to wear my strapless dress. I did not have a meltdown on my wedding day thanks to dermaclara SFT. You could barely see the stretch marks. Just wish I had tried it before the failed injection treatment. My best decison ever!!

I tried this as a one time thing for my stretchmarks and I realized it was really good and I had to get another treatment plus recommend it to a few guys at the gym and other people I work with! It's worth mentioning to someone who needs help with stretchmarks.