The Beautiful Benefits of Coconut Oil Face Masks
The coconut oil face mask brings together two skin care staples in one place. One of those is the face mask itself, which is an essential part of a comprehensive skin care routine (and if it's not part of yours, it should be). While coconut oil is an outstanding moisturizer, hydrator, and repairer of damaged skin. (And that doesn't even touch on its many and varied dietary benefits.) The coconut oil face mask then might well be one of the most important things you can do for your face. Especially if your skin has been suffering of late from aging or weather-related damage. Let's take a closer look at the coconut oil face mask and see if we can't unlock its secrets.
What is a Coconut Oil Face Mask and its Benefits?
A coconut oil face mask is a face mask that is made from coconut oil and one or more other ingredients intended to aid in exfoliation, hydration, and restoration of tired, dry or damaged skin. Most coconut oil face masks are do-it-yourself home made products used by women to enhance the effectiveness of their skin care routine. The coconut oil face mask has many potential benefits, including, but not limited to:
Advanced hydration

-

Coconut oil

in the

mask

is absorbed into the

skin

, where it goes to work, restoring hydration levels and supporting collagen production.

Anti-aging

- While nothing can stop the passage of time in many cases, the damage done to

skin

over time doesn't have to be as severe as it is. Regular

coconut oil face masks

can help slow age-related damage.

Reduce oxidative stress

- Free radicals course through every part of the human body 24/7/365 undermining the integrity of healthy cells via oxidative stress. Our only defense against them is the antioxidant. And

coconut oil

is rich in antioxidants.

Exfoliation

-

Coconut oil

itself is not a great exfoliant. That's why it is mixed with other ingredients to create a

mask

. Working together, the exfoliant clears away dirt and debris, leaving a pristine surface for the

coconut oil

to work its way into and repair.
When Should You Use Coconut Oil Face Masks and How do They Work?
When you apply your coconut oil face mask will depend to some extent on the other things you mix with the coconut oil. Most coconut oil masks can be applied at any point during the day or evening when you have some free time. They are usually washed off within 10-15 minutes of being applied. There are some, however, that are intended to be left on overnight. But they are the exceptions to the rule.
How they work will also depend to a large extent on what you mix the coconut oil with. Some coconut oil face mask mixtures are intended to exfoliate and deep clean your pores. Others are intended primarily to restore hydration. Still, others are formulated in such a way as to detoxify your skin and slow down the aging process. Which coconut oil face mask you use will depend in large part on what you hope to accomplish with the mask.
"Antioxidants are great to help balance the environmental damage from UV rays." - Dr. Dhaval G. Bhanusali - Board Certified Dermatologist
How Often Can You Use a Coconut Oil Face Mask?
You can use a coconut oil face mask every day if you want.
What is a Coconut Oil Face Mask For?
A coconut oil face mask is used to restore hydration to dry, tired skin, to reduce blemishes and to prevent or at least minimize oxidative stress.
Top 5 Coconut Oil Face Masks to Try
DIY coconut oil face masks have become very popular for all the reasons we laid out above and more. Here are some of the most popular do-it-yourself recipes.
1) Yogurt, Lemon and Coconut Oil Face Mask
Yogurt is an outstanding vehicle for a face mask, lemon is a natural exfoliant and coconut oil hydrates and restores the skin. To make this mask, you'll need 1/2 a tablespoon of both coconut oil and lemon juice along with 1 full tablespoon of yogurt. Here's how you make and use it.
Mix all three ingredients together in a bowl.

Blend them until they form a smooth paste.

Apply the paste to your

face

and leave for 15 minutes.

Rinse with warm water, then pat dry with a towel.
2) Green Tea, Honey and Coconut Oil Face Mask
Green tea is rich in antioxidants and caffeine. Honey works to restore luster and tone to the skin while coconut oil is there to enhance hydration and maintain that luster. To create this DIY mask, you'll need a teaspoon of coconut oil, 2 tablespoons of both honey and lemon juice, and 1 tablespoon of green tea leaves.
Combine all the ingredients together in a bowl.

Mix them until you have a smooth paste.

Use the tips of your fingers to apply evenly to your

face

.

Leave it on for 5-10 minutes.

Rinse with warm water and pat dry.
3) Baking Soda and Coconut Oil Face Mask
Baking soda is perhaps the most effective natural exfoliant there is. Combining it with coconut oil enables you to create a surface free of contaminants into which the coconut oil can soak. To make this mask, you'll need a tablespoon of coconut oil and a teaspoon of baking soda.
Mix the two ingredients in a bowl.

Apply the resulting

mixture

to your

face

.

Gently rub it into your

face

for 5 minutes.

Then rinse with warm water.
4) Turmeric and Coconut Oil Face Mask
Turmeric is loaded with anti-inflammatories and antioxidants. They work to restore your skin to a healthy state and set the stage for the coconut oil. Creating this mask is simple. All you need is a tablespoon of coconut oil and a pinch of turmeric powder. Here's what you do.
Mix the two ingredients in a clean bowl.

Apply the

mixture

evenly to your

face

.

Leave it on for 15 minutes.

Remove by flushing your

face

with cold water.
5) Avocado and Coconut Oil Face Mask
When used together these two ingredients provide a powerful 1-2 punch in the fight against premature damage to your skin. Avocado is also rich in antioxidants which neutralize free radicals. To make this, you'll need half an avocado (peeled) and a tablespoon of coconut oil.
Mash the avocado thoroughly.

Mix in the

coconut oil

and blend to make a paste.

Apply the paste using your fingertips.

Leave it on for 15 minutes.

Rinse with cold water and pat dry.
Best 3 Alternative Products to Coconut Oil Face Masks
All Dermaclara Beauty products undergo rigorous 3rd party testing to confirm their efficacy. These medical-grade silicone pads generate a microclimate between them and the skin. This, in turn, enables the skin to activate its own restorative mechanisms. Equally effective on all types of skin.
Pros
Creates a nourishing microclimate on the

skin

.

Pulls moisture from within toward the surface.

Restores proper pH levels.

Reduces the appearance of fine lines and wrinkles.
Cons
You can't buy it in a store. You have to go to the Dermaclara website.
Giovanni Purifying Facial Mask - $10
If you have particularly oily skin, you may want to look into this Purifying Facial Mask from Giovanni. It contains purified volcanic ash the soaks up excess oil like a sponge. While the aloe vera works to restore hydration and tone.
Pros
Does a good job absorbing excess

oil

.

Loaded with beneficial antioxidants.

Brightens your

skin

with repeated use.
Cons
The scent isn't going to do it for everyone.
Eau Thermale Avène Soothing Moisture Mask - $26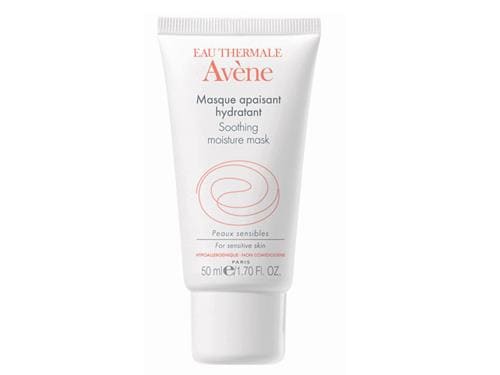 Sometimes skin problems are a product of what you're using as a base for your makeup. This moisturizing mask pulls double duty as a hydrating agent and as an outstanding foundation for whatever you want to put over it.
Pros
Gets to work fast, hydrating the

skin

.

Makes a great foundation for makeup.

Great for sensitive or dry

skin

.
Cons
Pretty expensive.

Not a great exfoliant.
Where Can You Buy Coconut Oil Face Masks?
You can purchase two of the above products at any major brick and mortar or online beauty retailer. They are also available in the cosmetics sections of most fine department stores. When purchasing anything beauty-related online, however, we would stress the importance of only buying from the manufacturer, the manufacturer's official Amazon shop or from an officially authorized reseller. As for our top choice - Silicone Fusion™by Dermaclara Beauty - it can be purchased via the official Dermaclara website. You can find that here.
Final tips: Why You Should Add Face Masks in Your Current Skin Care Routine
Face masks should be a staple of your skin care routine because they are the best, and in some cases only, way to clear your pores of deep-seated dirt, grime and toxins. If you are not the type who is inclined to make your own DIY face masks, we would highly recommend you try the Silicone Fusion™ Treatment system from Dermaclara. It will remove excess oils, along with the contaminants that cause acne and at the same time significantly reduce the appearance of acne scars and other blemishes. This system is perhaps the best on the market at restoring vibrance and tone to damaged skin.