Best Skincare Devices for Wrinkles
There are plenty of devices on the market that promise make your wrinkles go away. Some work quite well, and some, well, they just make your money go away. If you're facing the signs of aging when you look in the mirror, it's important to do your due diligence, check out reviews, and find devices that are suitable for you.
Here are some of today's best skincare devices for wrinkles:
Serum Applicators - Dermaclara claratone
If you haven't already discovered skin serums, this will be a two-in-one lesson about great skincare products. Anti-aging serums are packed with antioxidants that help increase your skin cell turnover. With peptides and collagen-boosting ingredients, serums help combat the signs of aging by increasing your skin's firmness and elasticity.
Ideally, you want to apply serum in an upward motion, so it can help your skin battle gravity. At the same time, you want to stimulate the skin, which encourages dead cells to be replaced by fresh ones. Dermaclara's
claratone
is designed to push the active ingredients of your anti-aging serum deep into your skin. This stimulation allows for optimal absorption, which means better overall results.
Pore-Refining Facial Massagers - Dermaclara clarapulse


Dirt, makeup, and everyday grime can build up on your face. Clogged pores can leave skin dull and lifeless. If your skin has wrinkles, these crevices can hold excess dirt, which can highlight your symptoms of aging. Although daily cleansers are essential, they can't necessarily remove much more than surface dirt. To alleviate dead skin cells and loosen deep-down dirt, you need a massaging device that will remove the elements that clog your pores and enhance the absorption of the nutrients you apply to your skin by way of great products.

Dermaclara's clarapulse is a top-of-the-line facial massager and pore-refining device that allows you to give your skin a deeper clean. You can (and should) use it regularly without worrying about damaging the exterior layers of your delicate facial tissue.


Light Therapy - Baby Quasar MD Plus Light Therapy Device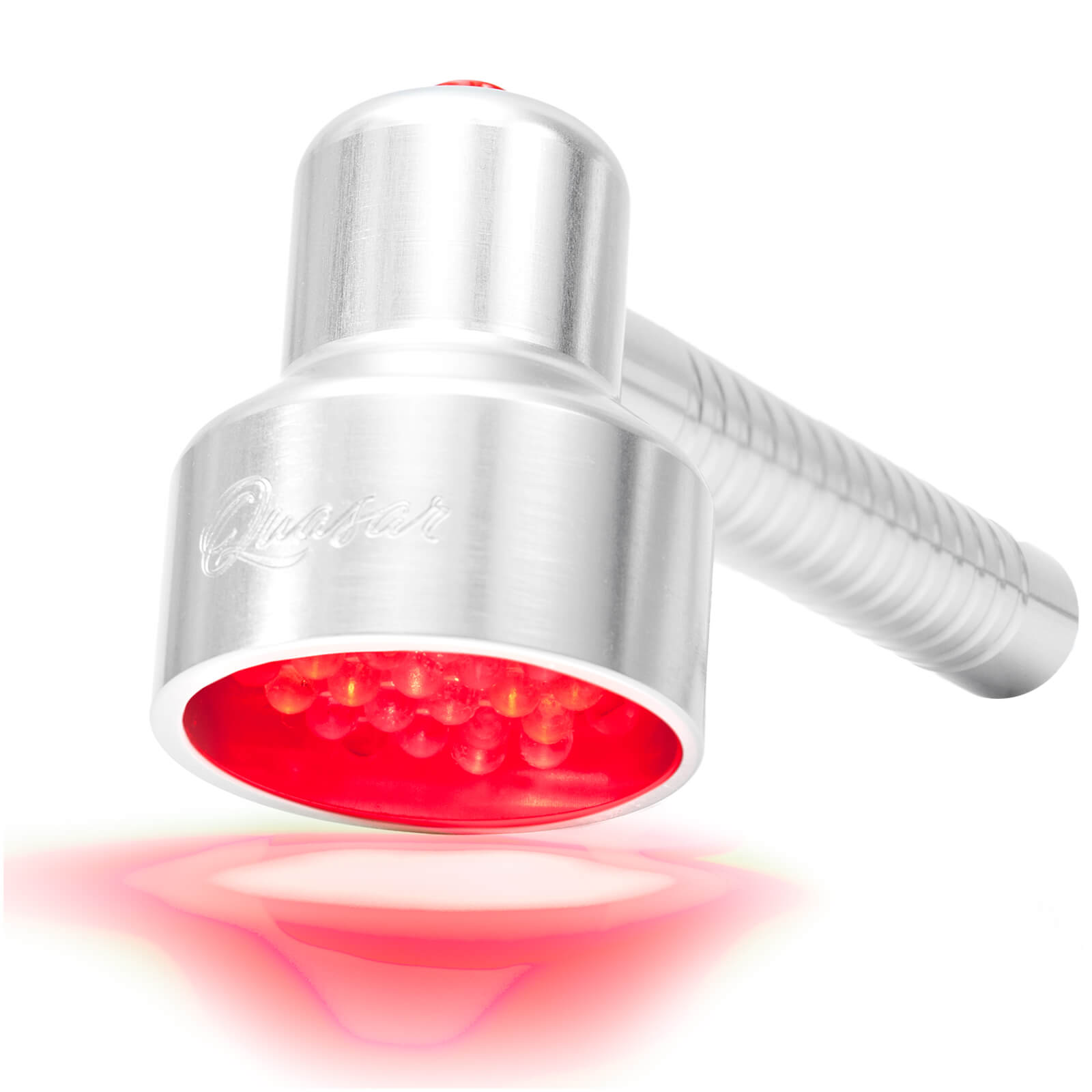 Laser therapy has long been a way of life for men and women who want to remove wrinkles, but laser treatments can be costly and invasive. With an in-home light treatment, you aren't subjected to the extreme heat lasers put off, but your skin can still achieve maximum glow and blemish control. Using four wavelengths of light, the MD penetrates deeply into skin, stimulating the production of elastin and collagen.

It's important to remember that even in-home light treatments can cause damage if they're not properly applied. If you're using this method, be sure to move the massaging device slowly and evenly across your skin to distribute the light appropriately. After the initial eight weeks of treatment, it's recommended that you only treat your skin occasionally to maintain the benefits of this device.

Facial Exercising Device - Biosincron Beauty Star (Biosincron)


Part of the reason wrinkles appear is because the muscles have become weakened. To fight fine lines and wrinkles effectively, your face needs a little exercise, just as your heart and muscles do. The Biosincron helps to stimulate muscle movement while simultaneously enabling relaxation. This combination provides an optimal environment for the skin to become rejuvenated by way of the microcurrent technology that's built to enhance skin texture and stimulate positive skin cell turnover.

Aging is a fact of life, but you don't have to take wrinkles lying down. Beautiful skin requires a regimen that includes great products and some tender loving care. If you've already fallen in love with the Dermaclara brand, leave a comment below, and let us know how our products are helping you fight the signs of aging.